World Affairs Council of Charlotte
Speaker Series (Sept. 17th, 2015) 
Dr. Lyle Goldstein, Associate Professor, China Maritime Studies Institute (CMS), US Naval Academy
Author of "Meeting China Halfway: How to Defuse the Emerging US-China Rivalry"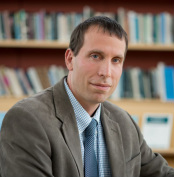 Join the World Affairs Council of Charlotte on September 17th as we host Dr. Lyle Goldstein, Associate Professor at the China Maritime Studies Institute (CMS) within the US Naval Academy, who will discuss his newest book, "Meeting China Halfway: How to Defuse the Emerging US-China Rivalry."
Though a US–China conflict is far from inevitable, major tensions are building in the Asia-Pacific region. These strains are the result of historical enmity, cultural divergence, and deep ideological estrangement, not to mention apprehensions fueled by geopolitical competition and the closely related "security dilemma."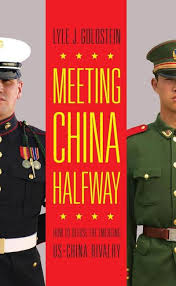 Despite worrying signs of intensifying rivalry between Washington and Beijing, few observers have provided concrete paradigms to lead this troubled relationship away from disaster. Meeting China Halfway: How to Defuse the Emerging US-China Rivalry is dramatically different from any other book about US-China relations. Lyle J. Goldstein's explicit focus in almost every chapter is on laying bare both US and Chinese perceptions of where their interests clash and proposing new paths to ease bilateral tensions through compromise. Each chapter contains a "cooperation spiral"—the opposite of an escalation spiral—to illustrate the policy proposals.
Goldstein not only parses findings from the latest American scholarship but also breaks new ground by analyzing hundreds of Chinese-language sources, including military publications, never before evaluated by Western experts. Goldstein makes one hundred policy proposals over the course of this book, not because these are the only solutions to arresting the alarming course toward conflict, but rather to inaugurate a genuine debate regarding cooperative policy solutions to the most vexing problems in US-China relations. (Source: Barnes & Noble)

Date: Thursday, September 17th, 2015
Location: Hilton Charlotte Center City (222 E. Third St.) Directions
Check-In and VIP Reception: 11:30 a.m. – 12:00 p.m.
Lunch, Presentation & Q&A: 12:00 – 1:30 p.m.
Cost:
$30 (WACC student/educator/TMS members)
You must be an individual WACC educator/student/TMS member to qualify for the $30 rate
$42 (WACC members)
$55 (non-Members)
Become a member of the WACC to attend this program at the discounted member rate
Click here to register online via Constant Contact
Call 704-687-7762 for credit card payments (non-PayPal transactions) over the phone.
If you prefer sending a check, please make it payable to "World Affairs Council of Charlotte" and mail it to the following address:
World Affairs Council of Charlotte
UNC Charlotte – CHHS 227
9201 University City Blvd.
Charlotte, NC 28223
All reservation cancellations must be completed at least 3 business days prior to an event in order to receive a full refund. If you have dietary restrictions (i.e. vegan, vegetarian, food allergies etc.), please let us know in advance so that we can make the appropriate accommodations.
Biography
Prof. Lyle J. Goldstein is an associate professor in the China Maritime Studies Institute (CMSI), which was established at U.S. Naval War College in October 2006 to improve mutual understanding and maritime cooperation with China.  He served as the founding director of CMSI from 2006 to 2011.  For this service, he was awarded the Superior Civilian Service Medal in 2012.  Proficient in Chinese and Russian, Professor Goldstein has conducted extensive field research in both China and Russia. His research on Chinese security policy, especially concerning maritime development, has been published inChina Quarterly, International Security, IISS Survival, Marine Policy, Contemporary Southeast Asia, Journal of Strategic Studies, and U.S. Naval Institute Proceedings. Professor Goldstein's first book, which compared proliferation crises and focused particularly on Chinese nuclear strategy, was published by Stanford University Press in 2005. He is the co-editor of the books China's Future Nuclear Submarine Force (2007), China's Energy Strategy: The Impact on Beijing's Maritime Policies (2008), China Goes to Sea:  Maritime Transformation in a Comparative Historical Context (2009), China, the US and 21stCentury Sea Power:  Defining a Maritime Partnership (2010) and Chinese Aerospace Power:  Evolving Maritime Roles (2011).   Recently, his research has focused on various quandaries in U.S.-China relations, including the imperative to enhance maritime cooperation. His most recent book is Meeting China Halfway:  How to Defuse the Emerging US-China Rivalry (Georgetown University Press, spring 2015).  He earned a PhD from Princeton University in 2001, has an MA from Johns Hopkins School of Advanced International Studies, and his BA from Harvard.