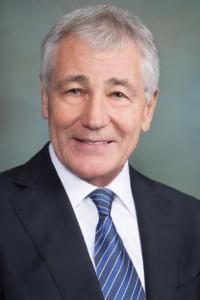 Join the World Affairs Council of Charlotte on Thursday, December 1st as we host Chuck Hagel, US Secretary of Defense (2013-2015).
A New World Order
Having served at the highest levels of the Federal Government, in Congress and as Secretary of Defense, Secretary Hagel will share his perspectives on current and past US foreign policy, the direction of  US involvement in international engagement, recent global developments, and issues of international security.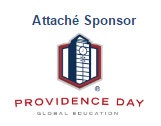 Date:
Thursday, December 1
Location:
The Hilton Charlotte Center City
222 E. Third St.
Charlotte, NC 28202 – Directions
Check-In, Networking and VIP Reception:
11:30 a.m. – 12:00 p.m.
Lunch, Presentation and Q&A:
12:00 – 1:30 p.m.
Cost:
$35 WACC student/educator/TMS member
You must be an individual WACC educator/student/TMS member to qualify for the $35 rate
$50 WACC Member Rate
$65 Non-Member Rate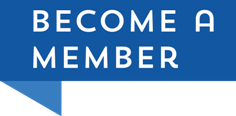 Credit card payments (non-PayPal transactions): Please call 704-687-7762 for payment processing over the phone
Check payments: Please make your check payable to "World Affairs Council of Charlotte" and mail it to the following address:
World Affairs Council of Charlotte
UNC Charlotte – CHHS 227
9201 University City Blvd.
Charlotte, NC 28223
All reservation cancellations must be completed at least 3 business days prior to an event for a full refund. If you have dietary restrictions, please let us know in advance so that we can make the appropriate accommodations.

Biography
Chuck Hagel was the 24th Secretary of Defense, serving from February 2013 to February 2015. He is the only Vietnam veteran and the first enlisted combat veteran to serve as Secretary of Defense. Hagel also served two terms in the United States Senate (1997-2009) representing the state of Nebraska.
Some of Hagel's current commitments include serving on the Board of Trustees of the RAND Corporation; Advisory Boards of Deutsche Bank America and Corsair Capital; Senior Advisor to Gallup and to the McCarthy Group; Distinguished Executive in Residence at Georgetown University; Distinguished Statesman at the Atlantic Council; Centennial Professor, University of Nebraska at Omaha, and Board of Directors of the American Security Project.
Previously, Secretary Hagel served on the Board of the Chevron Corporation
and the Zurich Holding Company of America, was a Distinguished Professor at Georgetown University, Co-Chairman of the President's Intelligence Advisory Board, Chairman of the Atlantic Council, Chairman of the United States of America Vietnam War Commemoration Advisory Committee, and Co-Chairman of the Vietnam Veterans Memorial Fund Corporate Council. He served as a member of the Secretary of Defense's Policy Board, Secretary of Energy's Blue Ribbon Commission on the Future of Nuclear Power, the Public Broadcasting Service (PBS) Board of Directors and the Systemic Risk Council.
Prior to his election to the U.S. Senate, Hagel was president of McCarthy & Company, an investment banking firm in Omaha, Nebraska. In the mid-1980's, Hagel co-founded VANGUARD Cellular Systems, Inc., a publicly traded corporation. He was President and CEO of the World USO, Private Sector Council (PSC), and Chief Operating Officer of the 1990 Economic Summit of Industrialized Nations (G-7 Summit). Hagel also served as Deputy Administrator of the Veterans Administration under President Ronald Reagan and Deputy Commissioner General of the 1982 World's Fair.
He is the author of the book, America: Our Next Chapter and was the subject of a 2006 book by Charlyne Berens entitled, Chuck Hagel: Moving Forward.
A graduate of the University of Nebraska at Omaha, Hagel and his wife, Lilibet have a daughter (Allyn) and a son (Ziller).