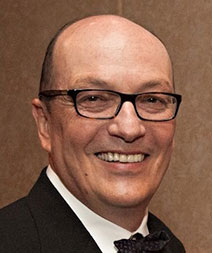 Ljubomir (L.J.) Stambuk
President & CEO
(704) 687-7760
Ljubomir (L.J.) Stambuk joined the World Affairs Council of Charlotte as Executive Director in 2006. Through his dynamic leadership and systematic approach to development and asset building, Stambuk rebuilt the Council's branding and standing in the community through strategic community partnerships, quality programming and fundraising initiatives. He is also credited for leading the Council to its best financial performance from 2008-2016 and promoting Charlotte as a hub for international business in the Carolinas in partnership with corporate and community organizations in the area.
As part of his long-term vision for innovative global issue programming in the Queen City, the Council regularly engages the greater Charlotte community through dialogue on world affairs by recruiting speakers of exceptional caliber to this region to discuss foreign policy, international business and politics and Charlotte's role in an increasingly global world as part of Stambuk's long-term vision for innovative global issue programming in the Queen City.
Stambuk has 20 years of senior leadership and management experience in operations man­agement, business development, marketing and human resources and strategic planning in various multinational corporations around the world including Applied Semiconductor (Chief Operating Officer), Ahold USA (Senior Vice-President, Corporate) and Centrocoop (Executive Vice President & Division President).
He received his undergraduate degree in International Economics and Business from the University of Belgrade, where he graduated in the top one percent of his class. He also has a Master's degree in Business and Organizational Development from Cornell University.
Stambuk was born in Belgrade, Yugoslavia and traveled extensively around the world throughout his childhood with his diplomat family. He currently resides in Charlotte, North Carolina along with his wife, Natasha and their two young sons.
He was promoted to President in 2009 and CEO in 2011.