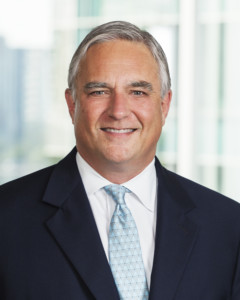 Join the World Affairs Council of Charlotte on Tuesday, October 18th as we host Talmage Boston, partner at Winstead PC and author of Cross-Examining History: A Lawyer Gets Answers from the Experts About Our Presidents.
The Five Commandments of Presidential Leadership: What We Need in a Commander-in-Chief. 
The same traits in great presidential leadership exist in 2016 as did in 1789, when George Washington was sworn in as America's first president. After completing 31 interviews with presidential historians and White House insiders over two years, Talmage Boston synthesized their best points to create the Ten Commandments of Presidential Leadership.
Date:
Tuesday, October 18th
Location:
Charlotte City Club (Directions)
Check-In, Networking and VIP Reception:
11:30 a.m. – 12:00 p.m.
Lunch, Presentation and Q&A:
12:00 – 1:30 p.m.
Cost:
$25 WACC student/educator/TMS member
You must be an individual WACC educator/student/TMS member to qualify for the $25 rate
$35 WACC Members Rate
$45 Non-Members Rate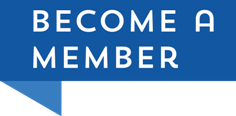 Credit card payments (non-PayPal transactions): Please call 704-687-7762 for payment processing over the phone
Check payments: Please make your check payable to "World Affairs Council of Charlotte" and mail it to the following address:
World Affairs Council of Charlotte
UNC Charlotte – CHHS 227
9201 University City Blvd.
Charlotte, NC 28223
All reservation cancellations must be completed at least 3 business days prior to an event for a full refund. If you have dietary restrictions, please let us know in advance so that we can make the appropriate accommodations.

Biography
Talmage Boston has practiced law as a commercial trial and appellate litigator in Dallas, Texas, since 1978. He has been board certified in Civil Trial Law since 1988, as well as board certified in Civil Appellate Law since 1990, by the Texas Board of Legal Specialization. Since 1997, he's been a shareholder at Winstead PC. He has been recognized in Texas Monthly as a "Texas Super Lawyer" every year since 2003.  He has also been recognized among the "Best Lawyers in America," and "Top 100 Attorneys in Dallas/Fort Worth Region."
A leader of both the State Bar of Texas and the Dallas Bar Association, Talmage has served as a State Bar of Texas director, as well as chair of the State Bar Litigation Section, Council of Chairs, and Annual Meeting Planning Committee.  He has also served as the Dallas Bar Association advisory director and chair of the Dallas Bar's Business Litigation Section.  For his service, he received Presidential Citations from State Bar of Texas presidents every year from 2005 to 2011, and from the Dallas Bar Association president in 2009.
In addition to maintaining his full-time law practice, Talmage has written Raising the Bar: The Crucial Role of the Lawyer in Society (TexasBarBooks 2012), which includes a foreward by Dick Thornburgh, former Attorney General of the United States under Presidents Reagan and Bush, and dust jacket endorsements from former U.S. Secretary of State James A. Baker III; former Texas Supreme Court Chief Justice Wallace Jefferson; CNN Legal Analyst Jeffrey Toobin; Baylor University President Ken Starr; and lawyer turned best-selling novelist Richard North Patterson.
Talmage has also written two critically acclaimed baseball history books, 1939: Baseball's Tipping Point (foreword by John Grisham, Bright Sky Press, 2005) and Baseball and the Baby Boomer (foreword by Frank DeFord, Bright Sky Press, 2009), and has been inducted into the Texas Baseball Hall of Fame as a Media Member.
In recent years, Talmage has become one of the best known onstage public interviewers in Dallas, conducting interviews in front of large audiences with the likes of Henry Kissinger, James A. Baker III, David McCullough, Jon Meacham, Ken Burns and Douglas Brinkley, to name a few.
In September 2016, the edited transcripts of Talmage's onstage interviews with some of the country's most prominent presidential historians and presidential insiders will be released as a book entitled Cross-Examining History: A Lawyer Gets Answers From the Experts About Our Presidents (forward by Ken Burns, Bright Sky Press, 2016).
Talmage's articles and editorials on legal issues have appeared in The National Law Journal, Texas Lawyer, Dallas Morning News, and Dallas Business Journal.
Talmage and his wife Claire live in Dallas, Texas, and have a son and a daughter.