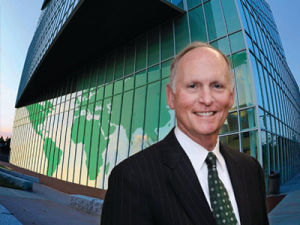 Philip L. Dubois
UNC Chancellor, UNC Charlotte
Recipient of the 2016 World Citizen Award
Since 1990, the World Affairs Council of Charlotte annually presents the World Citizen Award to prominent citizens (and organizations) who have enhanced our community's standing in the world their accomplishments of international significance and contributions to the city, this region and our international community.
The World Citizen Award Dinner has become an important part of the educational and cultural fabric of the greater Charlotte region. Each year, a capacity audience gathers to celebrate and recognize the achievements of the recipient.
This year, the Council is honored to present the 2016 World Citizen Award to Philip Dubois, Chancellor of UNC Charlotte.
| | | |
| --- | --- | --- |
| Ambassador Sponsor | | Diplomat Sponsor |
| | | |
| Envoy Sponsor | Envoy Sponsor | Envoy Sponsor |
| | | |
Consul Sponsors
Bank of America
Carolinas HealthCare System
Charlotte Observer
Charlotte School of Law
The Cato Corporation
Deloitte
Dr. Marie-Claire Marroum
MetLife
Sally and Russell Robinson
Sandra and Leon Levine
UNC Charlotte Graduate School
Vickie and Gene Johnson
Wells Fargo
Attaché Sponsors
AREVA
Blue Cross Blue Shield of North Carolina
Central Piedmont Community College
Charlotte Business Journal
Charlotte Chamber of Commerce
Charlotte Country Day School
Chase
Coca-Cola Bottling Co. Consolidated
Davidson College
DeSoto Holland Wealth Management Group at Morgan Stanley
Elon University
Honorary Consulate of Italy to North Carolina
Jerry Richardson
K&L Gates
Laura and Mike Schulte
McGuireWoods
Michael Wilson/Joe Price /Dhiaa Jamil/David Hauser
Parker Poe Adarms & Bernstein
Premier Inc.
Providence Day School
Robinson Bradshaw & Hinson, P.A.
Sealed Air Corp.
SynCot Plastics, Inc.
Tryon International Equestrian Center
UNC Charlotte College of Health and Human Services
Wingate University
Emissary Sponsors
BDO
Charlotte Regional Partnership
GreerWalker
Shumaker, Loop & Kendrick
Troutman Sanders
2016 World Citizen Award Dinner Co-Chairs
Sara and Tim Belk
Margaret and Smoky Bissell
Mitchell Daratony
Susan DeVore
Theresa and Doug Drew
Alice and Art Gallagher
Lynn Good
David Hauser
Dhiaa Jamil
Vickie and Gene Johnson
Fred Klein
Sandra and Leon Levine
Leslie and Michael Marsicano
Meg and Bob Morgan
Joe Price
Sally and Russell Robinson
Pat Rodgers
Ruth and Colin Shaw
Jennifer and Eric Steigerwalt
Michael Wilson
Beth and Tony Zeiss
Date: Wednesday, April 20th, 2016
VIP & General Reception: 6:00 p.m.
Dinner:  7:15 p.m.
Location:  The Westin Charlotte
Cost:
$175 (Dinner & General Reception)
$250 (Dinner & VIP Reception with Phil Dubois and distinguished guests)
Attire: Black Tie

Interested in purchasing individual tickets to the 2016 World Citizen Award Dinner?
Purchase Individual Tickets via Constant Contact (PayPal) or call our office at 704-687-7762.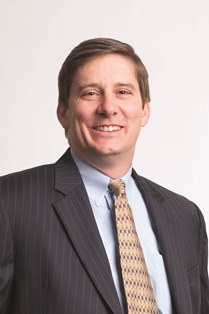 This year, the Council is honored to present the 2016 Harold P. Josephson Award to Al Guarnieri, Partner at Parker Poe Adams & Bernstein and former Director of the World Affairs Council of Charlotte in recognition for his significant contributions to the Council and the international life of the community.