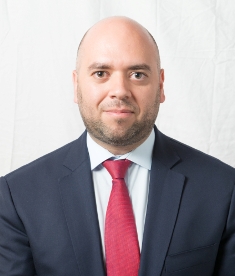 Join the World Affairs Council of Charlotte for our Annual Meeting on June 15th as we host H.E. Majid Al Suwaidi, Consul General of the United Arab Emirates. The Consul General will share his insights into the current geopolitical state of the region, security issues impacting the area and the current state of the U.S. – UAE bilateral relations.
The United States has had friendly relations with the United Arab Emirates (U.A.E.) since 1971, following its formation and independence from the United Kingdom. The two countries established formal diplomatic relations in 1972. The U.A.E. plays an influential role in the Middle East, and is a key partner for the United States. The United States and the U.A.E. enjoy strong bilateral cooperation on a full range of issues including defense, non-proliferation, trade, law enforcement, energy policy, and cultural exchange. The two countries work together to promote peace and security, support economic growth, and improve educational opportunities in the region and around the world. U.A.E. ports host more U.S. Navy ships than any port outside the United States. (Source: U.S. State Department)

Date:
Wednesday, June 15th, 2016
Location:
Private home in South Charlotte. Details TBD.
Check-In, Dinner and Networking:
6:00 – 7:00 p.m.
Presentation and Q&A:
7:00 – 8:00 p.m.
Cost:
$12 (WACC student/educator/TMS member)
You must be an individual WACC educator/student/TMS member to qualify for the $12 rate
$20 (WACC members)
$35 (Non-Members)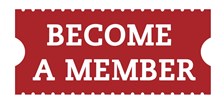 Become a member of the WACC to attend this program at the discounted member rate
Click here to register online via Constant Contact
Call 704-687-7762 for credit card payments (non-PayPal transactions) over the phone.
If you are paying by check, please make it out to "World Affairs Council of Charlotte" and mail it to the following address:
World Affairs Council of Charlotte |
UNC Charlotte – CHHS 227
9201 University City Blvd.
Charlotte, NC 28223
Biography
Majid Al Suwaidi is the Consul General of the United Arab Emirates (UAE) in New York, appointed in September 2015. Through the Paris climate change conference (COP21), Majid served as lead Climate Change Negotiator for the UAE, as well as its United Nations (UN) lead on energy, sustainable development, and finance. Majid has extensive experience in international negotiations and led the UAE Mission to the UN's engagement in matters covering a wide range of issues relating to economic growth and development.
From 2012 until 2015, Majid was the Climate Change and Natural Resources Manager at the Directorate of Energy and Climate Change for the UAE Ministry of Foreign Affairs. During his time there, he covered portfolios that included the United Nations Framework Convention Climate Change (UNFCCC), the Sustainable Development Goals, Clean Energy Ministerial, UN Habitat, aviation, and technology. He was also a lead negotiator at the Rio +20 summit.
Majid previously worked as a reservoir geologist in the Abu Dhabi National Oil Company (ADNOC). He has almost 10 years of experience in the oil and gas sector, in all stages from exploration to development. Majid also worked as a research and teaching assistant, carrying out several seasons of academic field research. An ADNOC Scholar, he received his undergraduate degree from Brunel University in the UK and graduate MSc degree from Simon Fraser University in British Columbia.