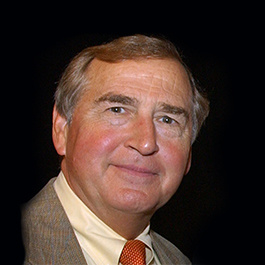 Join the World Affairs Council of Charlotte on June 8th as we host Dr. Graham Allison, Director of the Belfer Center for Science and International Affairs at Harvard Kennedy School, and author of Destined for War: Can America and China Escape Thucydides's Trap?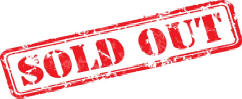 China and the US are heading toward a war that neither wants. That's the sensational premise of Dr. Graham Allison's new book, Destined for War. The reason: Thucydides's Trap, a deadly historical pattern of structural stress that results when rising powers challenge ruling ones. In the past 500 years, this pattern has occurred 16 times. In 12 of these cases, the outcome was war.
Today, as an unstoppable China approaches an immovable America and Presidents Xi Jinping and Donald Trump both promise to make their countries "great again," the case for war looks grim. Dr. Allison, who is director of Harvard's Belfer Center for Science and International Affairs, and founding dean of Harvard's Kennedy School, has served as Assistant Secretary of Defense and advised the secretaries of defense under every president from Reagan to Obama. Join him for a crucial conversation about what painful steps China and America must take to avoid disaster.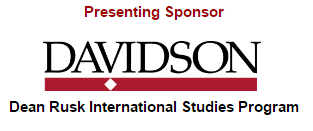 Date:
Thursday, June 8
Location:
The Charlotte City Club
121 W. Trade Street
Charlotte, NC 28202 – Directions
Check-In, Networking and VIP Reception:
11:30 a.m. – 12:00 p.m.
Lunch, Presentation, and Q&A:
12:00 – 1:30 p.m.
Cost:
$35 WACC student/educator/TMS member
You must be an individual WACC educator/student/TMS member to qualify for the $35 rate
$45 WACC Member Rate
$60 Non-Member Rate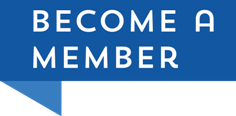 Credit card payments (non-PayPal transactions): Please call 704-687-7762 for payment processing over the phone
Check payments: Please make your check payable to "World Affairs Council of Charlotte" and mail it to the following address:
World Affairs Council of Charlotte
UNC Charlotte – CHHS 227
9201 University City Blvd.
Charlotte, NC 28223
All reservation cancellations must be completed at least 3 business days prior to an event for a full refund. If you have dietary restrictions, please let us know in advance so that we can make the appropriate accommodations.

Biography
Director of Harvard's Belfer Center for Science and International Affairs, Graham Allison is a leading analyst of U.S. national security and defense policy with a special interest in nuclear weapons, terrorism, and decision-making. As Assistant Secretary of Defense in the first Clinton Administration, Dr. Allison received the Defense Department's highest civilian award, the Defense Medal for Distinguished Public Service, for "reshaping relations with Russia, Ukraine, Belarus, and Kazakhstan to reduce the former Soviet nuclear arsenal." This resulted in the safe return of more than 12,000 tactical nuclear weapons from the former Soviet republics and the complete elimination of more than 4,000 strategic nuclear warheads previously targeted at the United States and left in Ukraine, Kazakhstan, and Belarus when the Soviet Union disappeared.
His latest book (2013), Lee Kuan Yew: The Grand Master's  Insights on China, the United States and the World (co-authored with Robert Blackwill), has been a bestseller in the U.S. and abroad. His previous book, Nuclear Terrorism: The Ultimate Preventable Catastrophe, now in its third printing, was selected by the New York Times as one of the "100 most notable books of 2004." It presents a strategy for preventing nuclear terrorism organized under a doctrine of "Three Nos:" no loose nukes; no new nascent nukes; and no new nuclear weapons states. Dr. Allison's first book, Essence of Decision: Explaining the Cuban Missile Crisis (1971), was released in an updated and revised second edition (1999) and ranks among the all-time bestsellers with more than 450,000 copies in print. His forthcoming book, Destined for War: Can America and China Escape Thucydides's Trap? will be published in May 2017.
As "Founding Dean" of the modern Kennedy School, under his leadership, from 1977 to 1989, a small, undefined program grew twenty-fold to become a major professional school of public policy and government.
Dr. Allison has served as Special Advisor to the Secretary of Defense under President Reagan. He has been awarded the Department of Defense's highest civilian award, the Distinguished Public Service Medal, twice: first by Secretary Cap Weinberger and second by Secretary Bill Perry. He served as a member of the Defense Policy Board for Secretaries Weinberger, Carlucci, Cheney, Aspin, Perry and Cohen. He currently serves on the Advisory boards of the Secretary of State, Secretary of Defense, and the Director of the CIA.
Dr. Allison was the organizer of the Commission on America's National Interests (1996 and 2000), a founding member of the Trilateral Commission, a Director of the Council on Foreign Relations, and has been a member of public committees and commissions, among them the Baker-Cutler DOE Task Force on Nonproliferation Programs with Russia, the IAEA's Commission of Eminent Persons, and the Commission on Prevention of Weapons of Mass Destruction, Proliferation, and Terrorism.
Dr. Allison has served as a Director of the Getty Oil Company, Natixis, Loomis Sayles, Hansberger, Taubman Centers, Inc., Joule Unlimited, and Belco Oil and Gas, as well as a member of the Advisory Boards of Chase Bank, Chemical Bank, Hydro-Quebec, and the International Energy Corporation. Dr. Allison was born and raised in Charlotte, North Carolina. He was educated at Davidson College; Harvard College (B.A., magna cum laude, in History); Oxford University (B.A. and M.A., First Class Honors in Philosophy, Politics, and Economics); and Harvard University (Ph.D. in Political Science).