A program of the World Affairs Councils of America supported by the Carnegie Corporation of New York
"Challenges and Opportunities in the Middle East for the Incoming Administration" 
Ambassador Thomas Pickering, Career Ambassador
Dr. Jim Walsh, Research Associate, MIT Security Studies Program
Moderated by Dr. Jonathan Berkey, Professor of International Studies, Davidson College
Join the World Affairs Council of Charlotte as we host Ambassador Thomas Pickering and Dr. Jim Walsh for a panel discussion on the Middle East.
Ambassador Pickering, a Career Ambassador, and Dr. Jim Walsh, an expert on international security, will offer unique insight on the future of U.S.-Israel bilateral relations and foreign policy concerns between the U.S. and the Middle East as the new administration takes office. They will shed light on the issues relating to the Iran Nuclear Deal, Saudi Arabia, and the ongoing crisis in Syria.
Date:
Wednesday, January 18
Location:
The Westin Charlotte
601 South College Street
Charlotte, NC 28202 – Directions
Check-In, Networking and VIP Reception:
11:30 a.m. – 12:00 p.m.
Lunch, Presentation, and Q&A:
12:00 – 1:30 p.m.
Cost:
$35 WACC student/educator/TMS member
You must be an individual WACC educator/student/TMS member to qualify for the $35 rate
$50 WACC Member Rate
$65 Non-Member Rate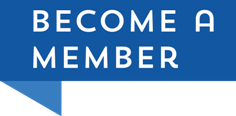 Credit card payments (non-PayPal transactions): Please call 704-687-7762 for payment processing over the phone
Check payments: Please make your check payable to "World Affairs Council of Charlotte" and mail it to the following address:
World Affairs Council of Charlotte
UNC Charlotte – CHHS 227
9201 University City Blvd.
Charlotte, NC 28223
All reservation cancellations must be completed at least 3 business days prior to an event for a full refund. If you have dietary restrictions, please let us know in advance so that we can make the appropriate accommodations.

Biographies: 
Ambassador Thomas R. Pickering holds the rank of Career Ambassador, the highest in the U.S. Foreign Service. In a diplomatic career spanning five decades, he was U.S. ambassador to Israel, the Russian Federation, India, El Salvador, Nigeria, and Jordan. From 1989 to 1992, he was Ambassador to the United Nations in New York, and he then served as Under Secretary of State for Political Affairs. Earlier in his career, he was Special Assistant to Secretaries of State William P. Rogers and Henry Kissinger. He also served in the U.S. Navy and Naval Reserves.
Dr. Jim Walsh is an expert in international security and a Research Associate at the Massachusetts Institute of Technology's Security Studies Program (SSP). Dr. Walsh focuses his research on areas of international security, especially those related to nuclear weapons and terrorism. He has testified before the U.S. Senate on the issue of nuclear terrorism and on Iran's nuclear program. He was also one of only a handful of Americans to travel to both Iran and North Korea for talks with officials about nuclear issues.