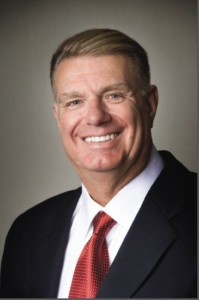 Join the World Affairs Council of Charlotte on Wednesday, October 5, 2016 as we host John Ferriola, Chairman, President & CEO of Nucor Corporation who will share his insights on the impact and future of the global and local steel industry.
A Global Outlook: Steel's Innovative Future
As Vice Chairman of the World Steel Association, and recipient of the Steelman of the Year Award for the second time, John Ferriola's work in the industry has been globally recognized. Despite market turmoil and imports capturing record market share in the United States, Nucor- the nation's largest steel producer and North America's largest recycler- has continued to generate profits.
Date:
Wednesday, October 5th, 2016
Location:
The Westin
601 S. College Street
Charlotte, NC 28202 –Directions
Check-In, Networking and VIP Reception:
11:30 a.m. – 12:00 p.m.
Lunch, Presentation and Q&A:
12:00 – 1:30 p.m.
Cost:
$35 WACC student/educator/TMS member
You must be an individual WACC educator/student/TMS member to qualify for the $35 rate
$50 WACC Member Rate
$65 Non-Member Rate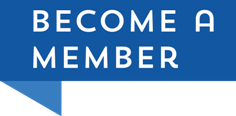 Credit card payments (non-PayPal transactions): Please call 704-687-7762 for payment processing over the phone
Check payments: Please make your check payable to "World Affairs Council of Charlotte" and mail it to the following address:
World Affairs Council of Charlotte
UNC Charlotte – CHHS 227
9201 University City Blvd.
Charlotte, NC 28223
All reservation cancellations must be completed at least 3 business days prior to an event for a full refund. If you have dietary restrictions, please let us know in advance so that we can make the appropriate accommodations.

Biography
John is Chairman, Chief Executive Officer and President of Nucor Corporation. Mr. Ferriola joined Nucor Corporation in 1991 as Manager of Maintenance and Engineering at the Jewett, Texas bar mill. In 1995, he was named General Manager of Nucor's Grapeland, Texas joist fabrication division. Later the same year, he was named Vice President and General Manager of Nucor's Norfolk, Nebraska bar mill. From 1998 to the end of 2001, he served as Vice President and General Manager of the Crawfordsville, Indiana sheet mill.
In January 2002, John as appointed as Executive Vice President and in September 2007 was named Chief Operation Officer of Steel Making Operations. He became President and Chief Operating Officer and a member of the Board of Directors in January 2011. On November 15, 2012, Nucor announced that its Board of Directors had elected John to the position of Chief Executive Officer and President, effecftive January 1, 2013.
In addition to leading Nucor Corporation, John currently serves on the Board of Directors for two Nucor joint ventures: Nucor-Yamato Steel Company and NuMitt LLC.
Mr. Ferriola currently serves as Vice Chairman of the Board of Directors of the American Iron & Steel Institute (AISI), and Vice Chairman of WorldSteel. John also serves on the Board of Directors of the National Association of Manufacturers (NAM). He has been active in the Association for Iron and Steel Technology (AIST) for over 20 years and previously served on its board of directors.
Prior to joining Nucor, John began his career with Bethlehem Steel Corporation in 1974, and worked for 17 years in various operating and management roles.
John graduated from the Maritime Academy, State University of New York with a Bachelor of Science degree in Electrical Engineering. In the spring of 2012, he received an honorary Doctorate from the South Dakota School of Mines and Technology.