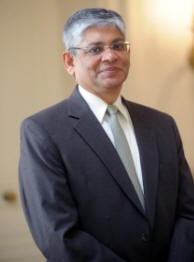 H.E. Arun K. Singh
Ambassador of India to the United States
India and the US: A 21st Century Global Partnership
| | |
| --- | --- |
| Envoy Sponsor | |
| | |
| | |
|  Diplomat Sponsor | |
| | |
| | |
|  Education Sponsor |  Consul Sponsor |
| | |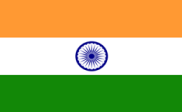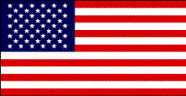 Ambassador Arun Singh will join the World Affairs Council of Charlotte on April 8th to share his perspectives about the significant progress that's been made in bilateral cooperation and international partnership between both India and the United States.
President Obama has called India one of the "defining partnerships" of the 21st century, one which will be vital to U.S. strategic interests in Asia-Pacific and across the globe. Today, the Indian-U.S. relationship is rooted in common values, including rule of law and democratic government. Both countries have a shared purpose in promoting global security and stability  and economic growth through free flow of global trade and commerce in the region.
Interesting Facts:  
The U.S.-India Strategic Dialogue, launched in 2009, was expanded in 2015 to become the U.S.-India Strategic and Commercial Dialogue. This initiative has allowed India and the United States to find opportunities for collaboration in areas including climate change, education and counterterrorism.
From a modest $ 5.6 billion in 1990, the bilateral trade in merchandise goods between the two countries has increased to $ 66.9 billion in 2014. India's merchandise exports to the U.S. stood at $ 34.57 billion during the period January to September 2015, while US exports of merchandise to India was worth $ 16.54 billion in the same period.
The Fulbright program was renewed in 2008, with enhanced mandate and joint funding, to provide more student and scholar exchange grants. About 100,000 Indian students are pursuing advanced degrees in the United States.

Date: Friday, April 8th, 2016
Location: Westin Charlotte Directions
Check-In and VIP Reception:
11:30 a.m. – 12:00 p.m.
Lunch, Presentation and Q&A:   
12:00  – 1:30 p.m.
Cost:
$35 (WACC student/educator/TMS member)
You must be an individual WACC educator/student/TMS member to qualify for the $35 rate
$50 (WACC members)
$65 (Non-Members)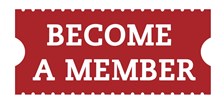 Become a member of the WACC to attend this program at the discounted member rate
Click here to register online via Constant Contact
Call 704-687-7762 for credit card payments (non-PayPal transactions) over the phone.
If  you are paying by check, please make it out to "World Affairs Council of Charlotte" and mail it to the following address:
World Affairs Council of Charlotte
UNC Charlotte – CHHS 227
9201 University City Blvd.
Charlotte, NC 28223
All reservation cancellations must be completed at least 3 business days prior to an event in order to receive a full refund. If you have dietary restrictions (i.e. vegan, vegetarian, food allergies etc.), please let us know in advance so that we can make the appropriate accommodations.
Biography 
Arun K. Singh joined the Indian Foreign Service in 1979 after completing his Masters Degree in Economics from Delhi University and teaching at the University for two years.
His first assignment abroad was at the Embassy of India, Moscow from 1981-1982, where he learnt Russian. Later, he served at the Indian Missions in Addis Ababa as Second Secretary from 1982-1985, and in Tokyo as First Secretary from 1985 – 1988. On returning to Delhi at the Headquarters of the Ministry of External Affairs, Government of India, he served as Deputy Secretary / Director dealing with East Asia and Pakistan Divisions from 1988-1991. From 1991-1993, he headed the Offices of the Foreign Secretary and the External Affairs Minister of India.
Ambassador Singh served at the Permanent Mission of India to the United Nations Office, New York from 1993-1997 as Counsellor and handled multilateral social and economic negotiations. He served in the Indian Mission at Moscow again as Counsellor / Minister from 1997-2000. During his assignment in Delhi from 2000-2005, he served in the capacity of Joint Secretary dealing first with the United Nations Policy, and then Pakistan, Afghanistan and Iran Divisions at the Ministry of External Affairs.
Ambassador Singh served as Ambassador of India to Israel from April 2005 to September, 2008; and then as Deputy Chief of Mission at the Embassy of India, Washington D.C from October 2008 to April 2013.
Ambassador Singh served as Ambassador of India to France from April, 2013 to April, 2015. He assumed his new assignment as Ambassador of India to United States on April 30, 2015.
Ambassador Singh speaks Russian and Japanese and has some knowledge of French and Hebrew. He is married to Dr. Maina Chawla Singh; they have one daughter.