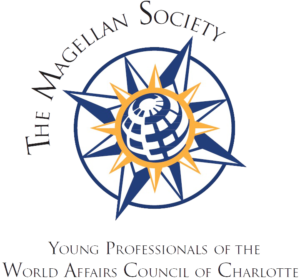 The Magellan Society (TMS) – the Young Professionals of the World Affairs Council of Charlotte – is a network of internationally-minded young professionals in the Charlotte area committed to engaging in social and educational activities that promote global understanding. We are dedicated to encouraging young adults to "explore the world in Charlotte" through international speaker events, documentary screenings, networking events, happy hours and dining opportunities.
TMS Events and Programming
Join a globally minded and diverse group of people for dinner while trying cuisines from around the world through our Adventures in Dining excursions. TMS members get to explore and enjoy a variety of international fare while networking and connecting with other young professionals. For a more "hands-on experience," TMS also offers special international cooking classes with our expert chef.
Meet up with TMS to network and mingle with other young professionals of various international careers and backgrounds through our YP Global Social events. Join us after hours for drinks at some of Charlotte's most popular venues and cross-connect with other professionals in the community.
International Career Panel
Through the International Career Panel, discover international opportunities and career pathways by hearing from young professionals who work in fields such as business, law, education, non-profit and government. The panelists openly discuss their experiences and offer valuable guidance to those preparing to pursue international careers.
TMS hosts local experts to speak on different international issues impacting our world today as a part of the Global Spotlight series. These presentations enable young professionals to learn about and engage in discussions on topics ranging from the global economy and foreign policy to in-depth country analysis and environmental issues.
In addition to our regularly scheduled fall-line up, we organize excursions to international festivals in the Charlotte community such as Oktoberfest, the Greek Festival and the Beaujolais Festival through Meetup. Look for our group on Meetup and join our group to RSVP to our events or outings.
TMS is free to join! Register online for programs that suit your interest and schedule!
Please email info@worldaffairscharlotte.org to join our mailing list and to receive updates on our upcoming programs. For a complete list of upcoming TMS programs, check out the World Affairs Council of Charlotte homepage.
Join the World Affairs Council of Charlotte!
TMS attendees receive a discounted rate of $25 for a year membership with the WACC. With Council membership, you are eligible to attend all WACC events at the "TMS Member" rate. If you are interested in membership, call 704-687-7762, or go online at www.worldaffairscharlotte.org to fill out an electronic membership application.
Find us on: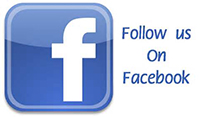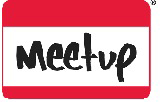 For more information contact:
Lauren Osga
Assistant Director of Programs & Development
Losga@worldaffairscharlotte.org
Tel: 704-687-7762
DIRECT: 704-687-7758