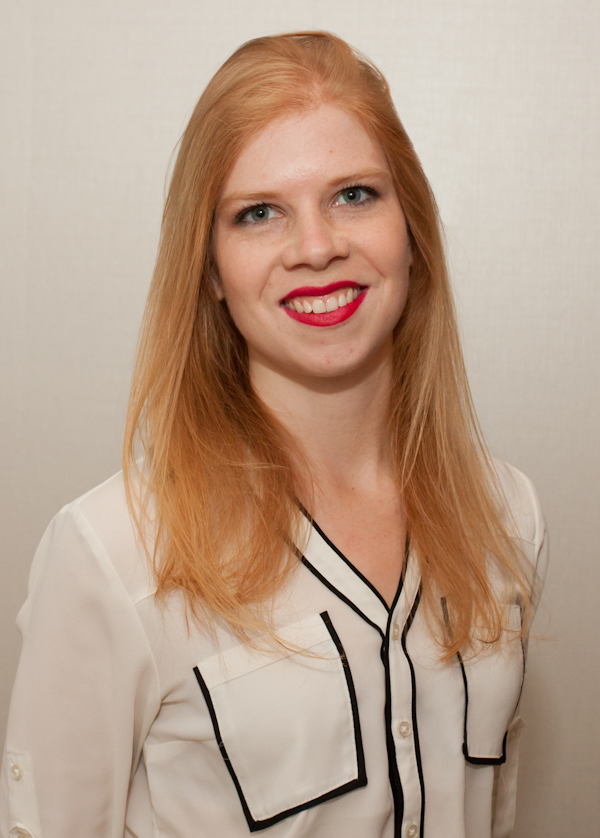 Kristina Drye
Program and Membership Manager
(704) 687-7757
Kristina Drye grew up in Charlotte, North Carolina and attended the University of North Carolina at Charlotte as a C.C. Cameron and Provost Scholar and a Fowler Scholar. She graduated from the Honors College and with Political Science Honors as a double-major in International Studies and Political Science and a minor in Russian in May of 2015.
Since her freshman year of college, she has participated significantly in Model UN, including travel to Seoul, South Korea; Brussels, Belgium; Melbourne, Australia; Vancouver, Canada; and Paris, France for international conferences. She served once as President and twice as Vice President Internal for her university's internationally ranked Model UN program, and was responsible for training new delegates throughout her time there, as well as serving as a delegate herself at over twenty conferences.
Kristina has worked as a Communications Assistant for the University's Research Communications department as well as serving as the Social Media Coordinator for the Urban Education Collaborative, where she also helped to coordinate the first biennial International Conference on Urban Education held in Montego Bay, Jamaica. She also previously interned for the World Affairs Council of Charlotte and International House of Charlotte.
In addition to these activities, Kristina has traveled extensively abroad. She lived in Ibague, Colombia during the summer of 2014, where she worked with the University de Tolima to facilitate English and cultural literacy classes with local foundations. She recently completed the American University of Bosnia and Hercegovina's Summer Peace and Conflict Program, during which she lived in Sarajevo for two months and earned fifteen hours of Master-level credits; her senior thesis on the topic, "Mapping Peace Processes in the Former Yugoslavia" was awarded the Atkins Library Undergraduate Research Award.
In addition to international affairs, Kristina is passionate about education policy. During the summer of 2013, Kristina served as a UNC Charlotte Summer Research Scholar. Her research, "Education Access and Equality in Urban Schools: a Focus on Course Enrollment Trends in K-12 Settings" was awarded first place in the UNC Charlotte Research Conference Departmental Awards in April 2014. She has presented twice at the annual WorldView Symposium in Chapel Hill.
In addition to her work with the World Affairs Council of Charlotte, Kristina also serves as a staff member of the Southern Regional Model UN conference hosted in Atlanta, Georgia.
Kristina loves to read, write, bake, and, most importantly, enjoys all things Tolkien and R.R. Martin.