Intern with the World Affairs Council of Charlotte!
The WACC internship program offers students an educational and dynamic experience supporting international education programming in the greater Charlotte area. Our goal is that you gain practical skills and lifelong experiences that will be helpful to you in the future.
Students can obtain internship credit based on their academic program requirements
Flexible schedule (15+ hours per week)
All internships are unpaid. WACC will compensate parking at UNC Charlotte if the respective intern does not already have a UNC Charlotte Parking Tag
We want the vast majority of your time spent on achieving goals agreed upon prior to the beginning of your internship, though you will be periodically given assignments outside the scope of the job description.
WACC is currently accepting applications for the following internship opportunitiy: 
As a 501(c)(3) non-profit with a small staff, we have internship opportunities year-round to help support our programs and ongoing international education initiatives. Because we are located on UNC Charlotte's campus, we offer a convenient location and an engaging experience for all of our interns. WACC operates rotating internships on an academic-semester schedule. We accept two to three fall and spring semester interns, and one to two summer interns.
If you are interested in an internship with the WACC, please send a cover letter, an updated resume, and a short writing sample (max. 3 pages) to Jessie Hermann at info@worldaffairscharlotte.org. 
Intern Testimonials
Michael Mendoza, Fall 2013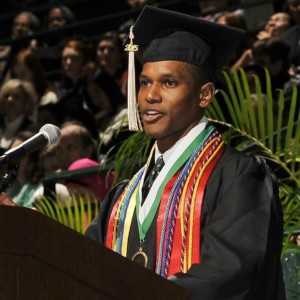 My favorite part of working with the WACC was how they facilitate thought-provoking discussion on international topics by bringing together people from all sorts of different professional backgrounds with interesting world experiences. Whether the speaker is an Ambassador or an expert in his field, you can always count on the WACC to bring in high-quality individuals. I look back at my time with the WACC very fondly and enjoyed working with the staff. It is a challenging and fast-paced environment, but will leave you with a better understanding of the world. After your time with the WACC, if you put your best foot forward, you can expect to leave the experience as a better-rounded professional with exposure to an international community that many of your peers will wish they had had."
Michael is a graduate of UNC Charlotte and is currently attending Officer Candidate School with the US Army.
Lea Maric, Spring 2015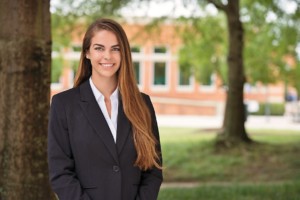 "Interning with WACC allowed me to meet with notable dignitaries such as the President of Costa Rica and further indulge my macroeconomic interests… I am honored to have had the opportunity to work with an organization such as WACC that shares my passion for international education."

Lea is a graduate of UNC Charlotte and currently works with the Federal Reserve Board in Washington, D.C.
Ashley Rivernbark, Spring 2015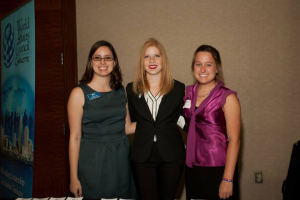 "During my time with WACC, I worked with the organization to facilitate international exchange and promote a more global outlook through executing Ambassador and Presidential Speaker Series events.  Working for WACC not only gave me the opportunity to attend once-in-a-lifetime speaker events, but also helped me develop the professional skills and competencies that I will  use as I begin working this fall. WACC gave me invaluable experience, and I would highly recommend its internship program to anyone interested in getting their foot in the door in outstanding international organizations!"
Ashley graduated with an MA from Wake Forest University and now works with the consulting firm Protiviti.