Teams from public and independent high schools in the greater Charlotte region are invited to compete in this international knowledge competition. Categories include world history, flags, foreign policy, geography and current events.
Academic WorldQuest has attained such a level of popularity that students return annually for the honor of representing their schools in this competition. This program encourages team building and a better understanding of global issues in a fun and engaging way. The winning school is invited to participate in the national Academic WorldQuest competition hosted by the World Affairs Councils of America.
Myers Park High School represented Charlotte, North Carolina in the national competition on April 23rd in Washington, D.C.
To register, click here WorldQuest/Academic WorldQuest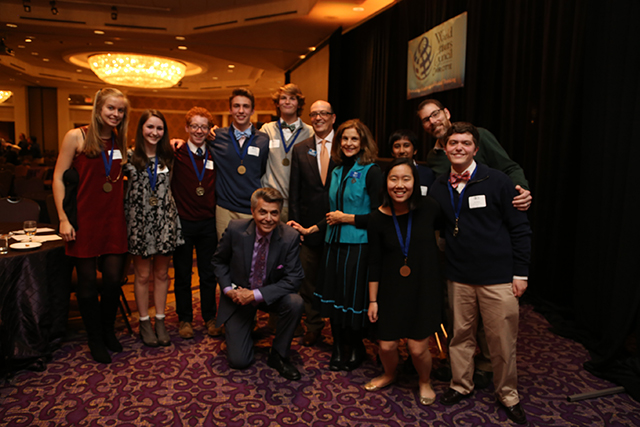 Myers Park High School – Academic WorldQuest Team (1st Place Winners – AWQ 2015)