The World Affairs Council of Charlotte serves as a resource for the local school community, providing educational programming and scholarships. Each year nearly $35,000 in grants and programs are provided to teachers and students in support of their commitment to international education initiatives. Since 1996, we have directly impacted over 700 teachers and more than 70,000 students.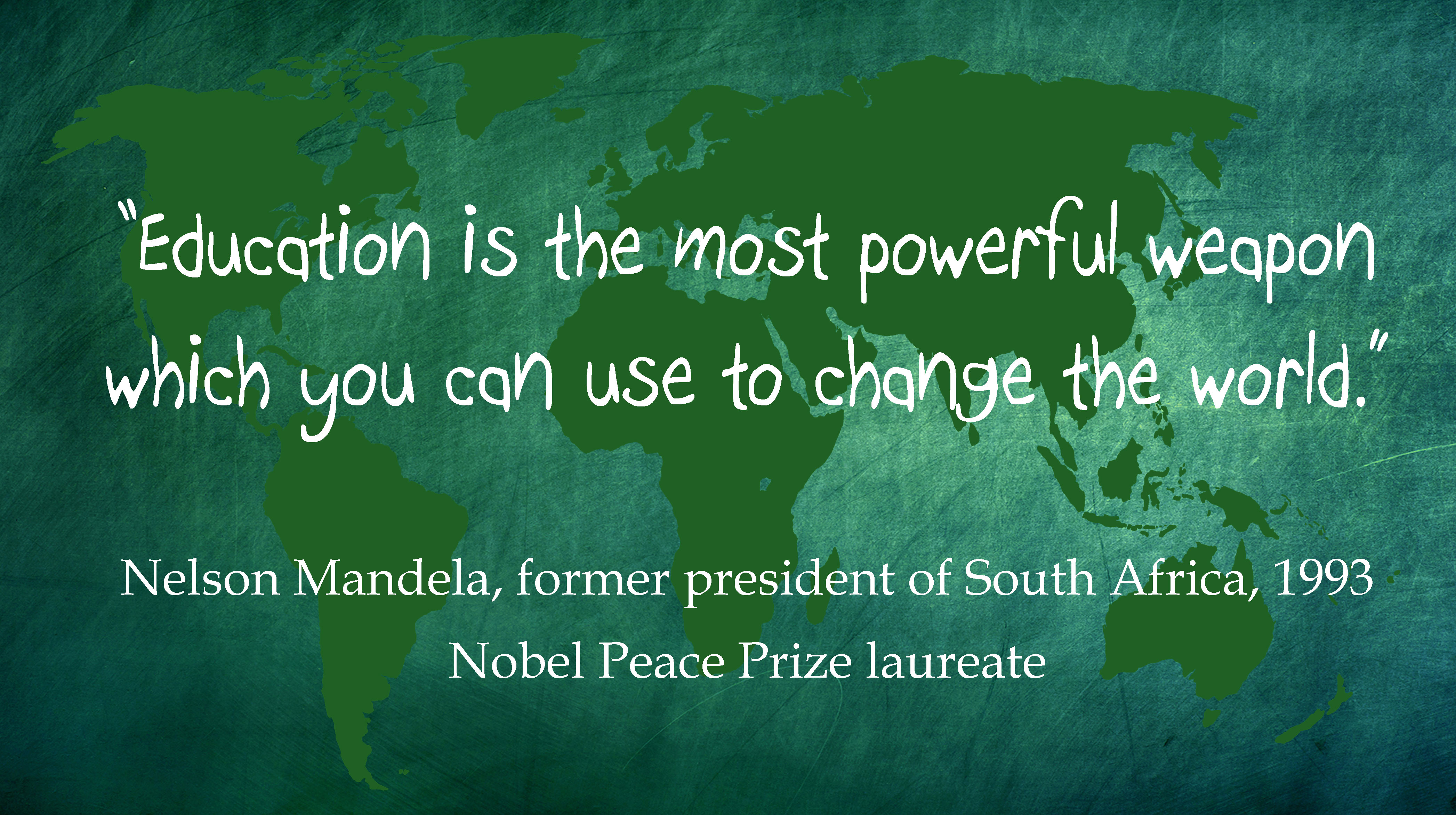 Council Scholar Award Program
Council Scholars are selected educators who have shown outstanding commitment to promoting international education in their schools, communities and the greater Charlotte region. Through the Council Scholar Award initiative, scholars are provided the opportunity to participate in international conferences, study abroad programs, language classes or other eligible international education opportunities. Council Scholars bring back new perspectives and insights on global education that they then use to enrich the classroom experience for their students.
Click Here For More Information
Teams from public and independent high schools in the greater Charlotte region are invited to compete in Academic WorldQuest, a highly competitive international knowledge competition. Categories include world history, flags, foreign policy, international relations, geography and current events.
Click Here For More Information
Through the Global Ambassador program, high school students are selected to attend WACC programs that they might not otherwise have access to due to cost limitations. These students are given the opportunity to listen to, and engage with experts who talk about world affairs and current events that coincide with what they are currently discussing in the classroom.
Click Here For More Information
The Council has formed successful education collaborations with UNC Charlotte, Davidson College, Central Piedmont Community College, Wingate University and Charlotte School of Law through the Speaker-In-The-Classroom initiative. These partnerships allow us to bring speakers to college campuses in the area thereby providing access to students and faculty members to learn from world-renowned authors, state and government leaders and experts on global issues.
We offer similar roundtable and lecture opportunities to Charlotte Mecklenburg Schools, Union County Public Schools and area independent schools such as Charlotte Country Day School, Charlotte Latin School and Providence Day School.
Click Here For More Information
Young Explorers Essay Competition
Through the Young Explorers Essay competition, middle-school students research and write an essay related to a particular global topic using Common Core standards. Participants and winners of the competition are recognized in a district-wide ceremony as part of our partnership with Charlotte-Mecklenburg Schools.
Click Here For More Information
The World Affairs Council of Charlotte was selected as the Euro Challenge coordinator for the state of North Carolina in partnership with Working in Support of Education (WISE) based in New York.
Launched by the Delegation of the European Union to the U.S. in partnership with The Moody's Foundation and with the Federal Reserve Bank of New York serving as program advisor, the Euro Challenge tests high school students on their knowledge and understanding of the European economy and the euro, the currency shared by many of the 28 countries of the European Union. Teams create presentations that explore real world economic problems and allow students the opportunity to step into the shoes of international policy makers by crafting recommendations and solutions