WorldQuest & Academic WorldQuest Information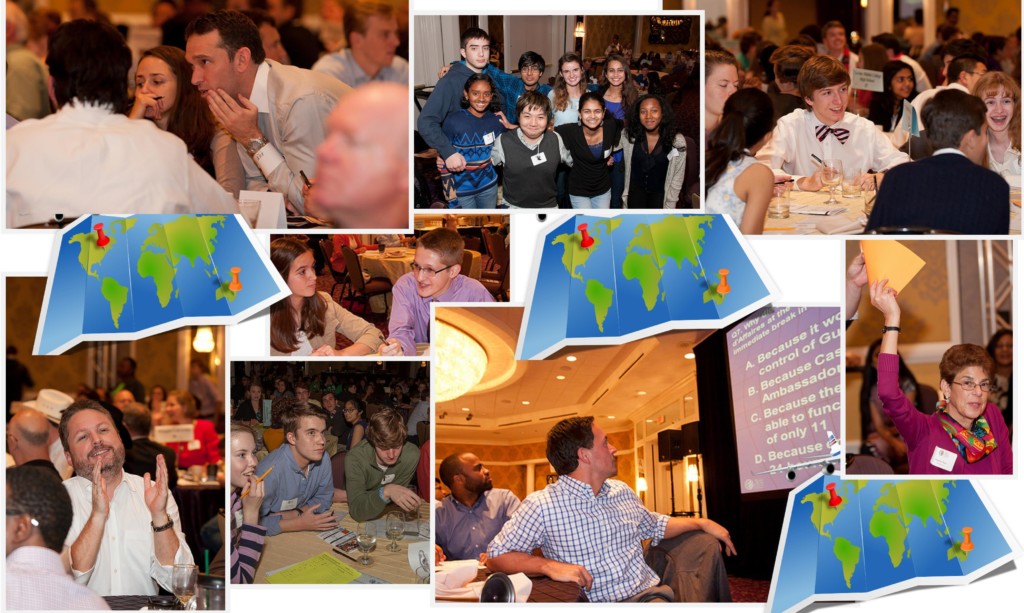 The World Affairs Council of Charlotte (WACC) will host its annual Joint WorldQuest / Academic WorldQuest competition in November 2016.  For the 7th consecutive year, high school students will play alongside business and individual groups that will compete in WorldQuest, the community version of this global knowledge competition.
Did you know that WorldQuest was created by the World Affairs Council of Charlotte and is now a flagship global education initiative played by councils around the country?
Recognized as the largest international education program of its kind in North Carolina, Academic WorldQuest and WorldQuest will bring together approximately 600 students and community members this year. Teams from all around the greater Charlotte area will participate in this international knowledge competition and answer questions related to current events, history, geography and other topics of global significance.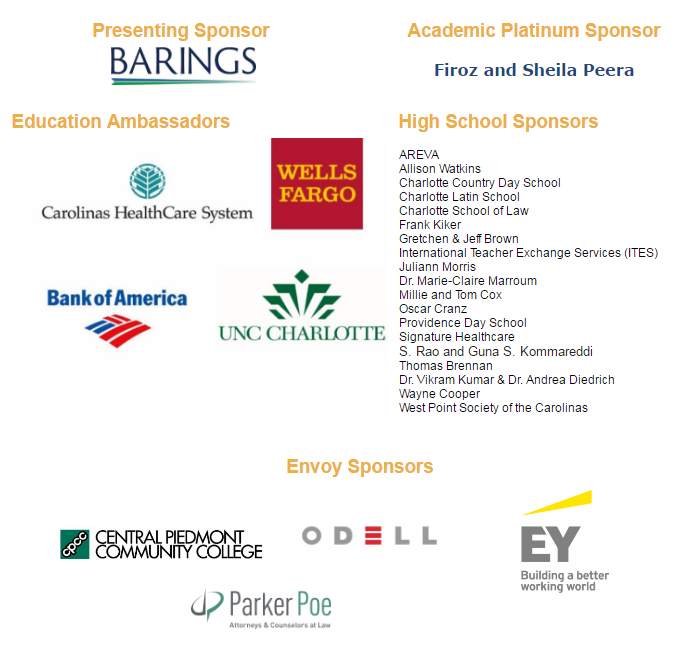 WorldQuest and Academic WorldQuest 2016 Categories: 
Great Decisions 2016 (for AWQ competitors – high schools)
Categories we're covering for GD 2016: The Rise of ISIS and the Future of Kurdistan
Flags of the World
Geography: Antarctica
History: The Rwandan Genocide
Global Food Security
Brexit
International Relations Theory
Cultural Norms, Practices, and Superstitions Around the World

Date: Thursday, November 10th, 2016 
Location: Westin Charlotte
Dinner: 5:45 – 6:45 p.m.
Program: 6:45 p.m. – 9:15 p.m.
Registration Info for WorldQuest 2016 (community teams):

Individual WQ Registration $50 – Register Now
Team WQ Registration $400 – Register Now
Non-Profit WQ Team Registration $300 – Register Now [*organization must be 501(c)(3)]
Individual Magellan Society Registration $35 – Register Now
Prefer sending in your WQ registration by mail/fax/email?  
Here's your WQ Study Guide and FAQ
_________________________________________________________________________________________________
Registration Info for Academic WorldQuest 2016 (high school teams):

AWQ team registration $50 (OPTIONAL FEE ) – Register Now
Prefer sending in your WQ registration by mail/fax/email?  
Here's your AWQ Study Guide and FAQ
WorldQuest 2016 participants will compete in 7-rounds while Academic WorldQuest 2016 participants will compete in 8-rounds (includes Great Decisions 2016.)